Gas Card Giveaway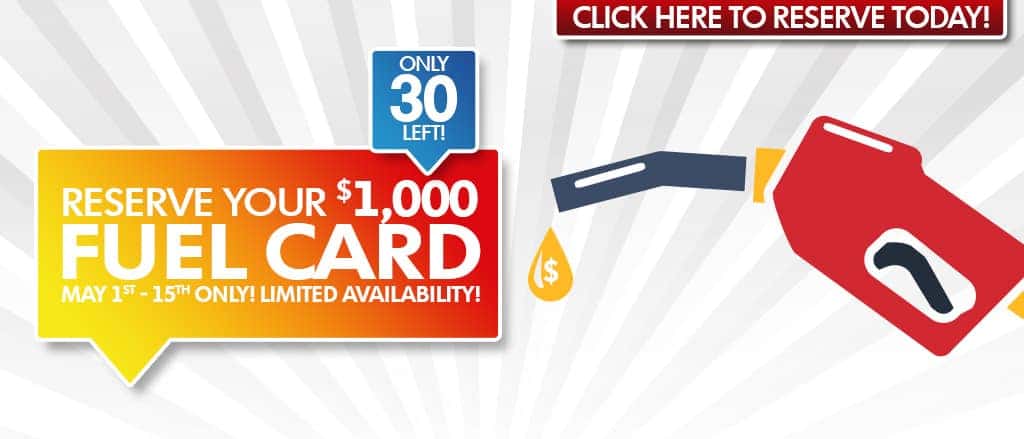 Get your $1,000 Gas Card!
For 15 DAYS ONLY we have $30,000 in gas cards up for grabs! Reserve your $1,000 Gas Card now and when you puchase your vehicle between the 1st and the 15th, you will drive away with $1,000 in fuel for your new ride! Beat the crazy gas prices and get into something that saves you some $$$ but don't wait! This offer ends at close on the 15th of May.
Customers MUST fill out the form below to qualify for the Gas Card Promo.
Don't forget to ask about our 180 offer where you go up to 180 days (OAC) without making any payments or get up to $10,000 cash back!
Fill out the form below to get started